an exploration of the underground space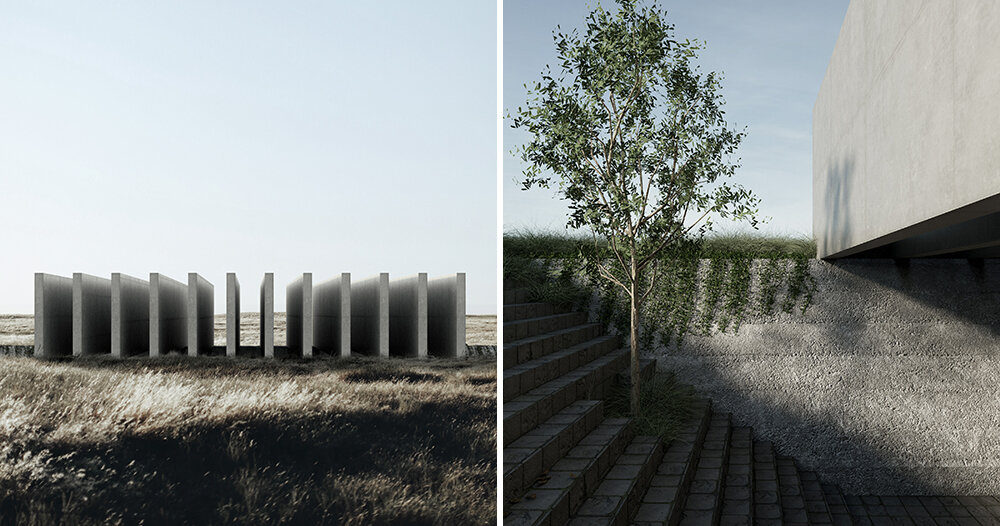 twelve walls in queretaro
In an exploration of underground architecture, Juan Pablo Guerra creates this austere pavilion called "Enterrement". The envisioned work is designed to be seen from afar as a distinctive monument punctuating an empty landscape, taking shape above ground as a set of twelve concrete 'walls'. The landscape of its site in Querétaro, Mexico, is characterized by its mountains to the north and rolling plains to the south and west.
The architect explains the spirit of the design: 'Burial' is a sober, megalithic concrete pavilion, where intimacy hides in plain sight, giving poetic shape to practical needs.'
creating the burial, the pavilion by juan pablo guerra
While Juan Pablo Guerra sinks its funeral pavilion into the earth, its twelve walls contrasting with the flat, grassy landscape. The designer tells designboom: 'The project does not seem to contain space, at first sight, it is until one approaches and discovers the large subtraction on the ground which allows to house a multipurpose pavilion, accompanied by a plan of purified water.
'The entirely underground space is contained by large solid concrete slopes, which in turn serve to anchor and overlap the concrete vertical planes visible from the exterior. These are high enough to trap the sun's rays inside without reaching the living space. Thus, generating a fresh, intimate and quiet atmosphere, partially protected from the outside.'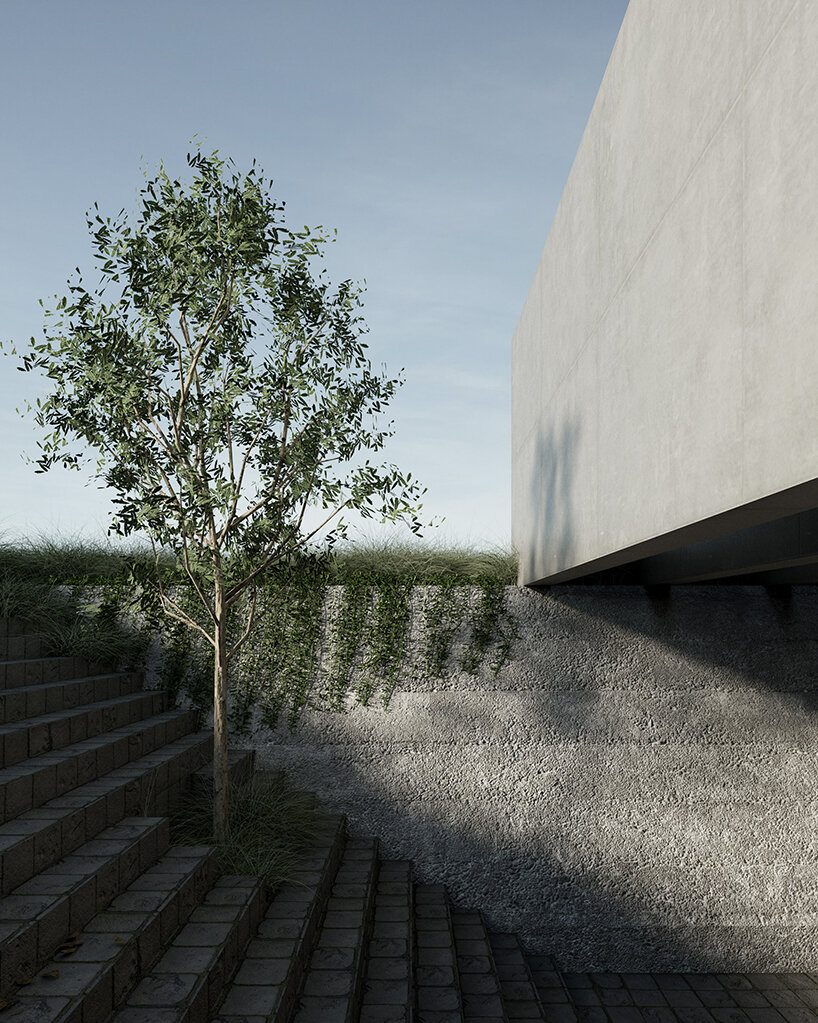 design without architecture
Juan Pablo Guerra explores a new design strategy, aiming to design the Burial pavilion "without architecture". The process seeks to demonstrate that the most vital architectural quality is the condition that results after the project has first "solved its practical needs".