Holiday CEO Donohue leaves portfolio, renamed Holiday by Atria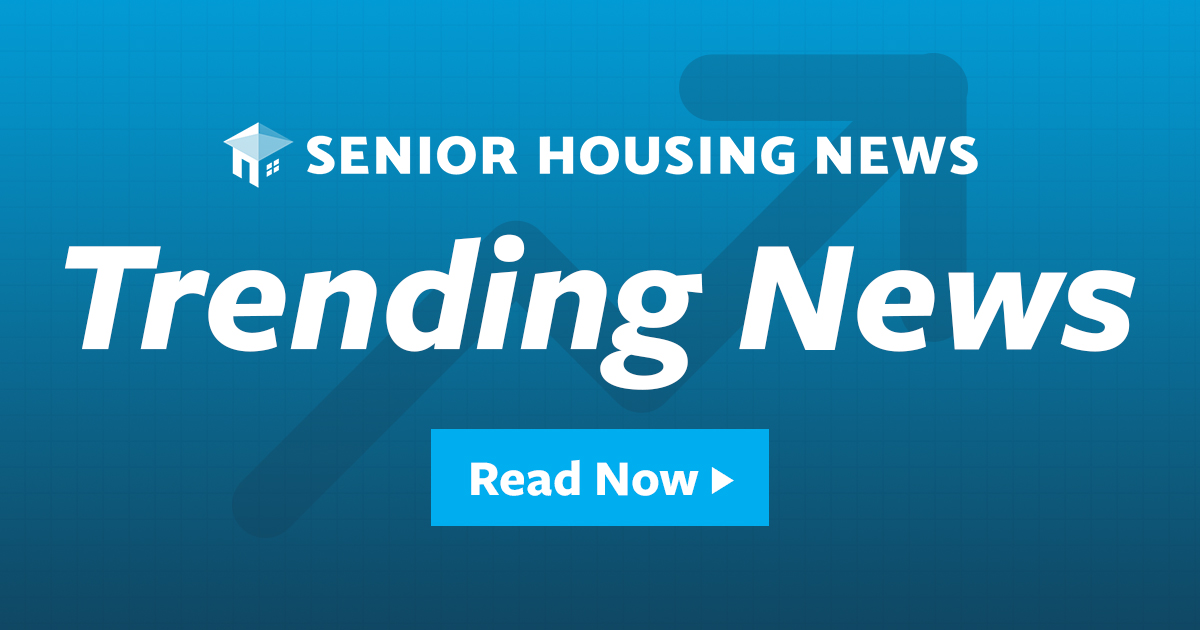 About a year after Atria Senior Living acquired the management services business of independent living giant Holiday Retirement, Lilly Donohue stepped down as CEO of Holiday and left the company.
Holiday Retirement has also been rebranded as Holiday by Atria, with a new website recently unveiled.
"The relationship between Lilly and Atria and the new brand, Holiday by Atria, remains very strong – they have worked very hard, side by side with us, to retain the best elements of Holiday and… make things better and smarter ", Atria CEO John Moore told Senior Housing News.
Last fall, Atria appointed Mike Mejia as COO of the Holiday business. He leads the operations of Holiday by Atria alongside several long-time executives.
Atria is also about to embark on a first wave of renovations across the Holiday by Atria portfolio.
"We are setting up Holiday by Atria to address the challenge of affordable senior housing options; we think there's a great need and a great opportunity, and we think we're ready to meet it," Moore told SHN.
And Donohue struck an optimistic tone in a letter to associates announcing his departure.
"I have no doubt Holiday's best days are yet to come," she wrote. "John knows our business inside out and is able to attract much-needed new capital to our communities with a focus on quality and excellence. And he supports a team that is one of the strongest and most committed in our retirement home industry – all of you.
Holiday by Atria's management structure
When Atria and Holiday merged, Donohue remained on board and retained his title as CEO of Holiday.
Since then, the integration of Holiday and Atria has been a "fairly smooth and thoughtful process," and Donohue has been closely involved in setting up the leadership structure that is now in place, Moore said.
After a 17-year career in retail, Mejia joined Atria as Executive Director in 1998. He then managed Atria communities in several regions and since 2012 has led the western division of the company as Senior Vice President of Operations.
Mejia's wallets have "consistently led Atria in performance," according to information provided to SHN by the operator.
Other Holiday by Atria executives include Senior Vice Presidents who have significant tenure at Atria:
Javiera Garcia (10 years old)
Lee Young (12 years old)
Andrew Levin (14)
Also on the team is Kristy Grange, who served as President of Atria Retirement Canada for 8 years.
By early 2022, Atria and Holiday's support centers had been fully combined in Atria's longtime Louisville headquarters.
Still moving towards a "do-it-yourself" seniors' residence
Holiday has long offered an affordable independent living option; at the time of the merger with Atria in June 2021, Holiday's rental rates averaged about $2,775, analysts noted.
Thus, the acquisition of the vacation management business has positioned Atria as a major player in meeting middle market demand which is expected to skyrocket in the coming years as the baby boomer generation ages in the senior life.
But in order to meet the expectations of this new generation, Holiday's properties and operating model need to be modernized. Prior to the Atria deal, Donohue had already made changes, including restructuring leases, continuing workforce initiatives and moving away from Holiday's longstanding model of having resident managers.
Atria brought additional capabilities to the table, including in-house technology infrastructure. In addition, real estate investment firm Welltower (NYSE: WELL) has acquired the properties of 86 vacation communities, with a rollout plan of $1.5-2 million in CapEx per community.
A plan is now in place to refresh Holiday by Atria communities in waves, with the first projects expected to start in the third quarter, Moore said.
And its vision of the Holiday by Atria portfolio has remained largely consistent since the acquisition. That vision involves Holiday becoming a paragon of "do-it-yourself" senior living, he said at SHN's BUILD event last November and in an interview this week.
To explain the concept, he drew on his own experiences. Her mother currently lives on a fixed monthly income and maintains her independence with the help of her family and friends. If she moves into a senior community, Moore believes she would prefer to maintain as much financial and lifestyle independence as possible.
"I see a room at Holiday as a better platform to manage that kind of life," he said, contrasting Atria's ultra-luxury brand Coterie, which offers an "absolute, all-inclusive option. ".
Moore hinted at plans to make it easier for residents of Holiday by Atria to access health care, to allow for more independence and reduce the need to travel to more expensive assisted living communities. Services supported by Medicare Advantage plans could be part of the equation, he suggested to BUILD.
"What we want is to be in the realm of senior housing property management, but have residents build their own experience," Moore said this week.
Even as Atria moves forward with these efforts, Moore points out that vacation communities are well-built and smartly designed, and there are considerable strengths in the existing operating model.
So the name change was done with a light touch, meant to evoke both forward momentum and ties to the past.
"It's a 'new old brand,'" Moore said. "There is such brand value in the Holiday name, and we wanted to celebrate that."