Kingsport's First Presbyterian Encourages Youth Exploration of Faith | Sunday Stories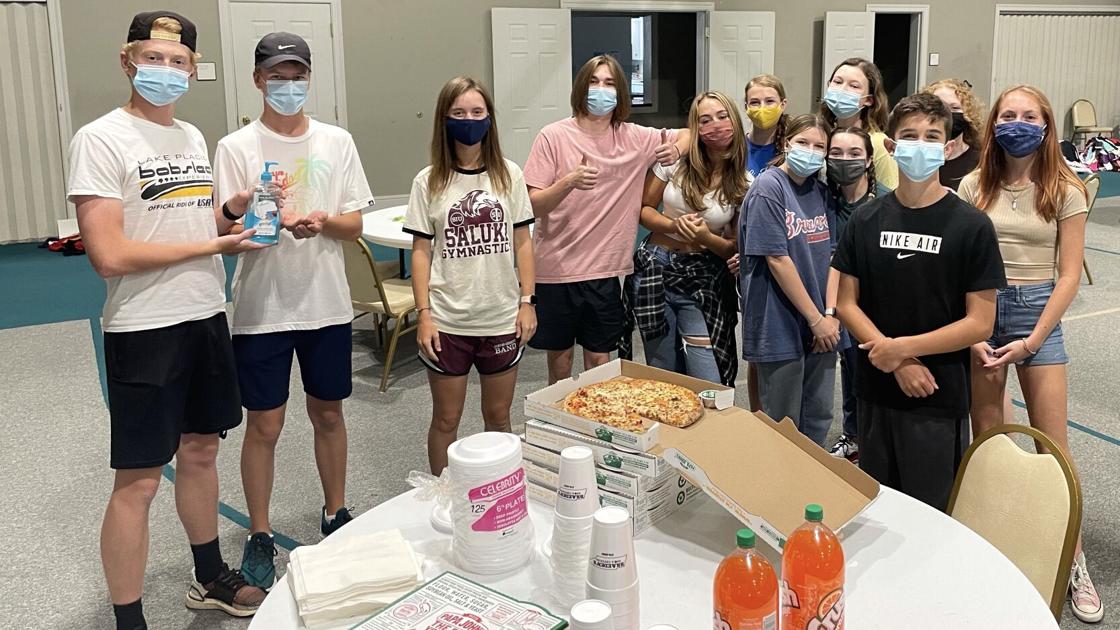 By Suzi McKee
When Russ Pearson graduated from college, in less than two weeks, he was at Kingsport and working at his dream job. Russ had been a college camp counselor and volunteered with the orphanage youth group across from his campus.
"I found my niche very early on," Russ began, "and once I knew this was my calling, the doors seemed to open for me. I have always enjoyed being the mentor young people need and sharing my thoughts and ideas with them as they develop their own faith journey.
As director of Christian education and youth ministries at Kingsport First Presbyterian Church, Russ has developed a safe place for young people to explore their faith.
"Young people come as they are, to play games, spend time with each other, and study the Bible," said Russ. "We explore our faith through prayer activities, video discussions, and Bible teaching. The youth group is a place where students can bring their questions, concerns, joys, and struggles before God in a welcoming and tolerant manner. As a youth leader, I strive to ensure that young people have meaningful experience in everything we do.
In addition to weekly group meetings, youth participate in regional rectory events, such as an annual youth retreat in Banner Elk, North Carolina. During the summer, the college and high school have the opportunity to attend one-week conferences via the Montreat Conference Center. These conferences have been a vital component of young people's spirituality and their experience of God. Before the COVID pandemic, members of youth groups took part in summer mission trips; Russ hopes to bring them back into the lineup in the near future.
"Our time together on Sunday night is just called 'Youth Group'," Russ continued. "Through fellowship, study and meals, we seek to learn what it means to be a disciple of Christ in our world today. During youth group times we will play games and have fun in a non-intimidating environment. Each week we will also have a Bible devotion based on different topics. Some weeks we can discuss an Old Testament story and other weeks we can delve into big theological questions such as, "Why does God let bad things happen?" "
Russ thinks that no one has all the answers on faith when it comes to life events. He says, "One thing that makes us who we are is that we don't expect you to have all the answers or to feel like you've understood life. Come as you are, with your questions, your concerns, your faith, your doubts, your failures and your successes.
"We couldn't have the youth group that we have without our families," Russ added. "Our families have been strong supporters, making the Youth Group a priority in their schedule. Many parents have had a great experience of youth groups when they were students and are looking for the same opportunity for their children. Our church members have also seen the importance of youth ministry in the overall mission of the church, and they continue to support us as students grow in their faith.
"We believe that God meets us where we are, and we believe that God invites us into a loving relationship so that we can spread the good news of God's love to the world."
Russ invites all young people to come and be a part of the program so that they can learn and grow with a strong support group.
Kingsport's First Presbyterian Church is located at 100 W. Church Circle. Visit the website at www.fpckpt.org to learn more.