Launch returns to campus as Bentley celebrates Class of 2022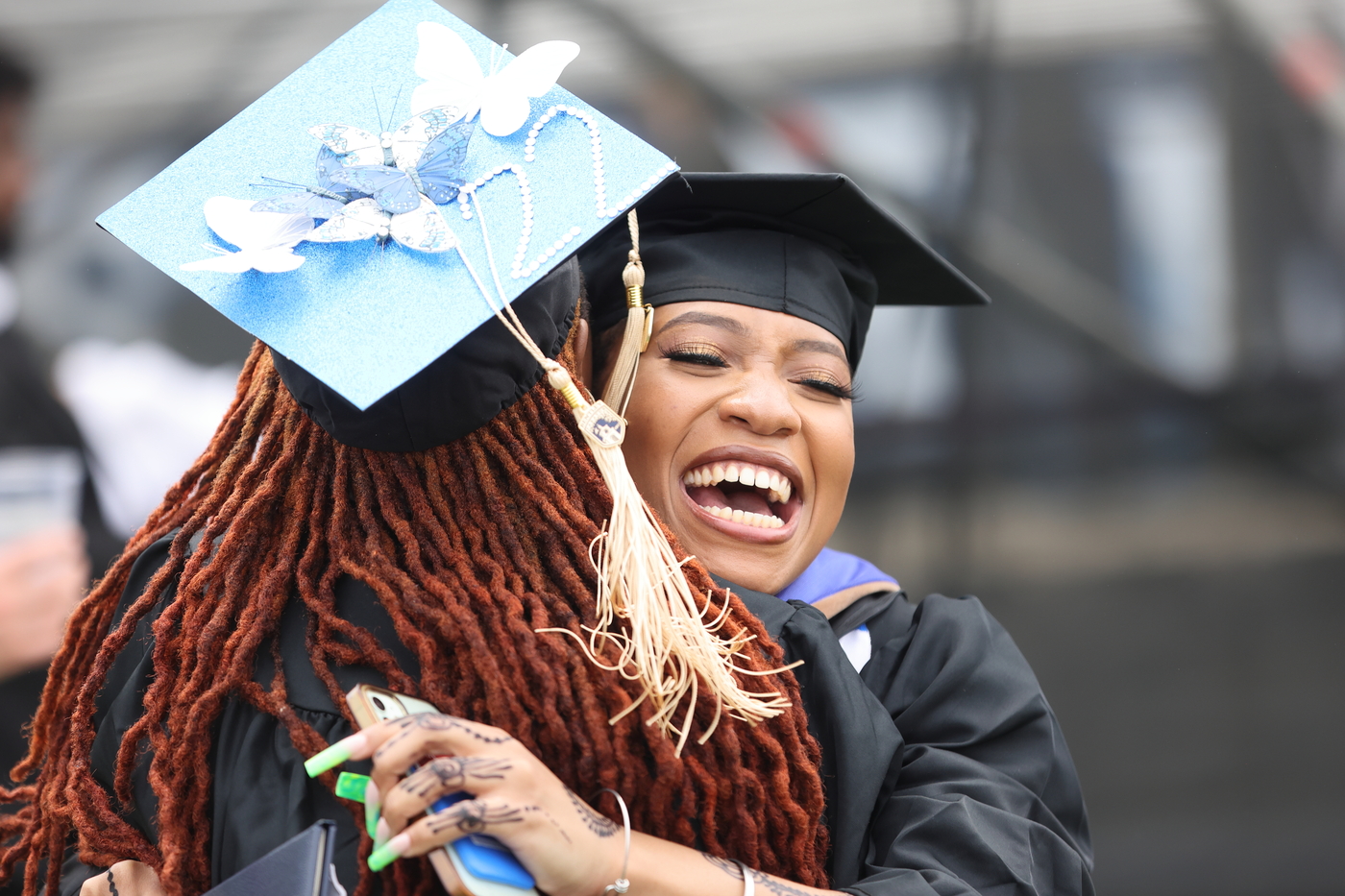 FALCONS RECOGNIZED FOR ITS ACHIEVEMENTS
At the undergraduate commencement ceremony, Trustee Terry Carleton '77 received the Harry C. Bentley Alumni Achievement Award, which recognizes an alumnus who achieves excellence in their professional or local community or community Bentley. Carleton spent nearly two decades as an advertising manager at Hill Holiday before joining USB Financial Services. A 22-year veteran of the board, he served as chairman of the board for seven years and acting university president for two years.
The Gregory H. Adamian Award for Excellence in Teaching for Full-Time Professors was awarded to Kiana Pierre-Louis '99, lecturer in law and taxation, and Lynn Wolf, lecturer in accounting. Accounting Professor Gopal Krishnan received the Excellence in Scholarship Award and Elizabeth (Betsy) Stoner, Assistant Professor of Natural and Applied Sciences, received the Joseph M. Cronin Award for Excellence in Academic Counseling and Mentoring .
The honored student was Abraham Shahrooz '22, who received the Professor Robert J. Weafer Award for Undergraduate Academic Excellence.
During the graduation ceremony, the Professor E. William Dandes Graduate Academic Excellence Award was presented to Ramsey Abdulrahim MSF '22, Connor T. Aulson MSA '22, Erica Louise Campbell MSA '22, Lindsey Jean Connolly MSA '22, Jenna Floster MBA '22, Yana Levushevska MSBA '22, John Lawrence Murray MSA '22, Cara Marie Partridge MSBA '22, Ryna Rajesh Satia MSBA '22, Dilip Jagannathan Seshadri MSBA '22 and Guanghui Shen MSF' 22.