Rally "Flip Nevada Tour" Thursday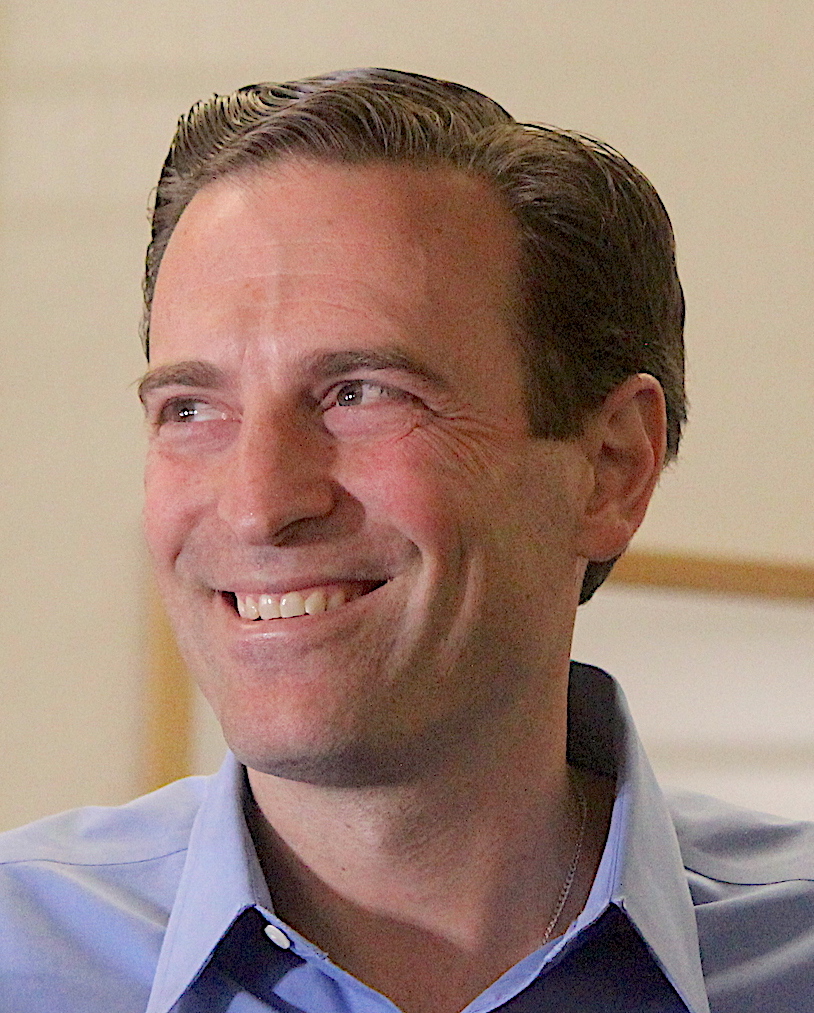 Adam Laxalt during a session in Gardnerville in October 2021.
U.S. Senate candidate Adam Laxalt will bring Sen. Ted Cruz, R-Texas, to Gardnerville on Thursday as part of their "Flip Nevada Tour."
Sheriff Dan Coverley will join the 11:45 a.m. border security rally.
Laxalt and Cruz are to drive around western Nevada, with stops in Fallon and Sparks after leaving Carson Valley.
Laxalt will have to go through a lot of signs for Capt. Sam Brown challenging him in the Republican primary for the opportunity to challenge Sen. Catherine Cortez Masto in November.
Across the aisle, Douglas County Democrats, Candidates and Volunteers will hold precinct meetings and their county convention at 9 a.m. on April 30 at Douglas High School.
Constituency meetings are open to all registered Democrats, with a selection for the convention immediately after the meetings end.
Two days before the convention, the central committee of Douglas County Democrats will host a forum for the four Democratic nominees for lieutenant governor.
Former Douglas County Democratic Chair Kimi Cole, nominee Lt. Governor Lisa Cano Burkhead, Las Vegan Eva Chase and Henderson resident Debra March are all seeking the position previously held by Kate Marshall.
There are 14 candidates in all.
Douglas County Republicans are circulating petitions to demand that voters show photo ID and to stop ballots from being mailed to residents.
"Last month, the Douglas County Republican Party helped change our voter integrity laws by circulating petitions requiring you to show photo ID when you go to vote at the polling place," said said voter registration chair Virginia Nisse.
The petition is for an amendment to the Nevada Constitution and is expected to be approved by voters twice.
"The second petition is in response to AB321 which took place during Covid where everyone received a ballot at their homes," she said. "It was meant to be a temporary measure, but then became 'AB 4-ever' and passed in the dead of night in our Assembly."
This initiative concerns a referendum on the new electoral law.
For either article to be on the ballot, supporters would need to collect a minimum of 35,200 signatures from each congressional district by June 29 and a total of 140,777 signatures.
Petitions can be signed at the Douglas Community and Senior Center from 9:30 a.m. to 1:30 p.m. every Monday, as well as at the Douglas County Republican Office, 1507 Highway 395 Suite B. Gardnerville.
Nisse urged residents to sign up for either major party. Because Nevada has a closed primary, only Republicans or Democrats can vote in partisan races, which include offices from the U.S. Senate to county commissioner this year.
"Douglas County Republicans also want you to have the strongest voting power possible, so we encourage you to register as a Democrat or Republican depending on your personal beliefs," Nisse said.
Nonpartisan voters will only see those races on their primary ballots, which includes a Douglas County School Board race this year.