State tourism committee agrees to revive film industry incentives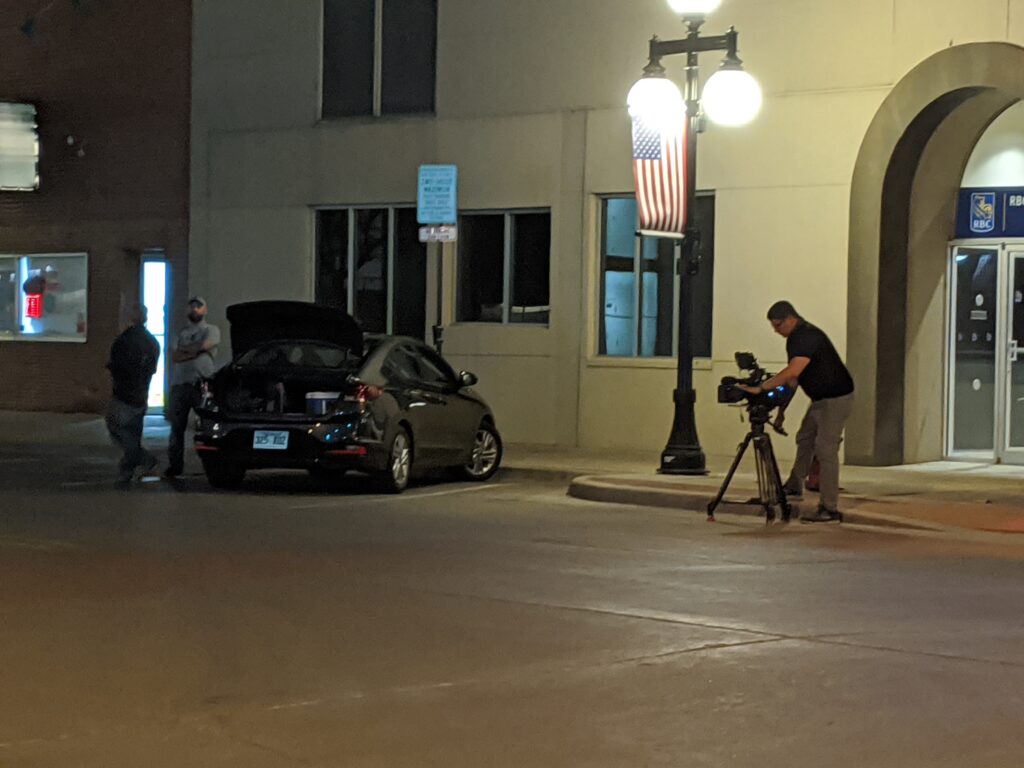 CASPER, Wyo – A state legislative committee has agreed to draft legislation reinstating tax breaks for film productions, seeking to diversify Wyoming's economy and create an industry that would retain a young workforce and creative.
The proposal of the Joint Committee on Travel, Recreation, Wildlife and Cultural Resources calls for using only accommodation tax revenues to budget a rebate incentive program of up to $ 3 million per fiscal year biennial.
The proposal includes two levels of incentives for the industry depending on the size and scope of the projects.
The article continues below …
For larger productions, there would be a base 15% cash back incentive on eligible state expenses. Additional discounts would be added (up to 30%) for employing Wyomingites up to 60% or more of a project's workforce and for post-production work in the state.
Smaller productions could earn 15% cash back by employing crews from Wyoming and featuring the state in its themes or screenplay.
Thursday's meeting was filled with anecdotes from film industry professionals and local tourism officials about opportunities missed since the state's previous incentive program expired in 2018.
UW graduate and filmmaker Sean Patrick Higgins told the committee there were 167 inquiries by Wyoming film productions in 2020, most of which traveled to other states in the region.
Higgins said that based on this potential business, Wyoming could create 1,200 new jobs over 5 years with a movie incentive program.
Wyoming Tourism Board executive director Diane Shober said that in the previous 2007-2018 tax incentive program, the state invested $ 2.1 million and the film industry spent 18 million dollars in Wyoming.
Many have testified that not having a state incentive program is a failure for film industry executives.
"The conversation always starts with 'What's the motivation for Wyoming?' and, unfortunately, this is usually where the conversation ends. said Sean Parker, member of the State Tourism Board and Executive Director of Sheridan Travel and Tourism.
Parker said his office recently hosted a low-budget horror film, as well as producers of a Netflix documentary, which spent $ 100,000 in three days starring the Mint Bar on a series. They also hosted advertising campaigns for Rollys Royce and Delta Airlines.
"The return is pretty substantial, even on these very small projects, not to mention the incredible marketing value we see when these projects come to fruition."
But "for each of those victories," Parker said, "we lost many, many other projects that could have had a substantial economic impact on the state."
Parker said promising conversations with the senior assistant director on "small projects" like "Forrest Gump" and "Casino Royale" had failed due to the lack of a state incentive program.
"Of course, the one we're focusing on here [is] "Longmire", torn from our hearts and filmed in New Mexico.
Rep. Mark Jennings (R-Sheridan) was the only one to vote against the initiative, saying it favored "Hollywood" over small businesses and certain areas and parts of the workforce were unlikely to be work benefit.
Lawyer for the Legislative Office, John Brodie, informed the committee that, to be considered constitutional, "the public interest must be more than incidental" and "not be a subsidiary of the interests of private industry."
Brodie added that he felt that the general economic benefits and the potential for the development of a new industry in Wyoming would meet these conditions.
For its part, Visit Casper says it is ready to facilitate productions by managing authorization processes and contributing to the industry database of locally qualified professionals and materials presenting locations.
Stories related to Oil City News: