The ban on tourist travel in France considered a "hammer blow" by the travel industry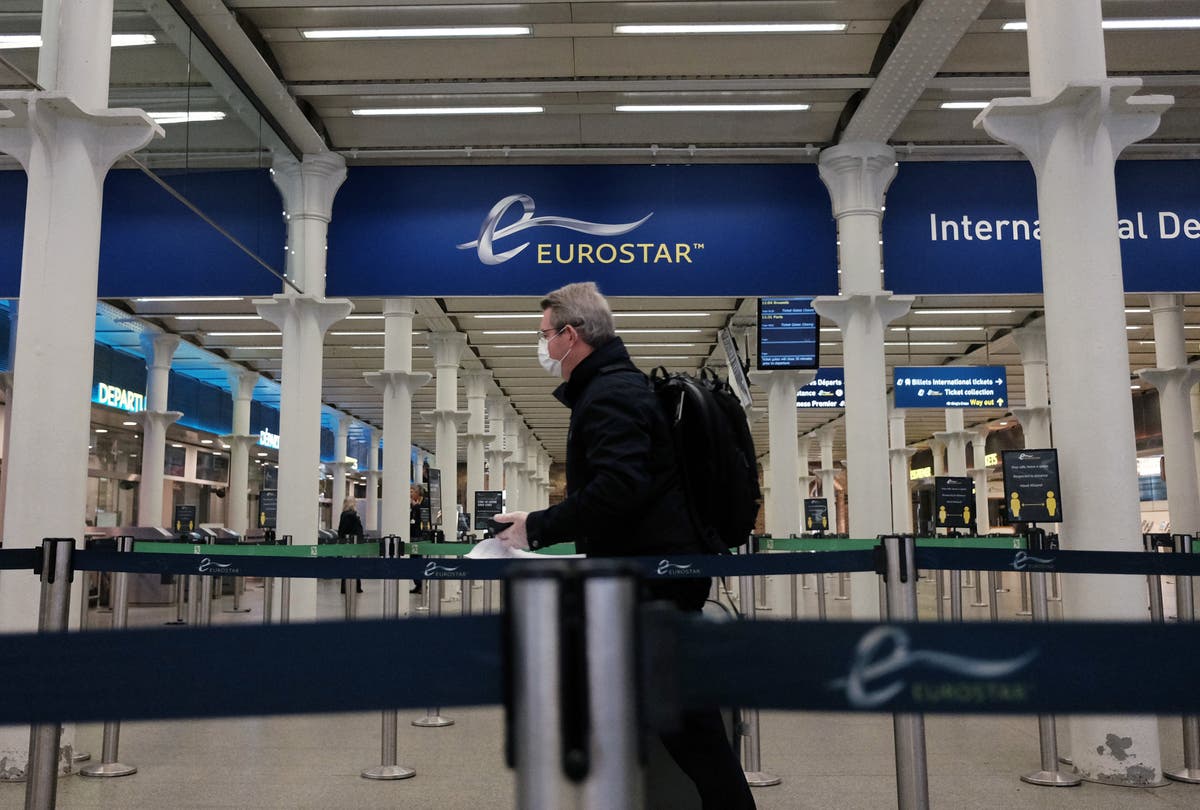 The ban on British tourists from entering France has been described as a "hammer blow" by travel agencies.
French Prime Minister Jean Castex announced that strict restrictions would be applied from Saturday, including a "compelling reasons" requirement for traveling to or from the UK.
Travel for tourism or business will not be allowed, his office said in a statement.
All arrivals will be required to provide proof of a negative coronavirus test performed less than 24 hours in advance and must self-isolate for at least two days.
The statement added: "Faced with the extremely rapid spread of the Omicron variant in the UK, the government has chosen to restore the compelling reasons for traveling to and from the UK, and to strengthen the requirement for testing in the UK. departure and arrival. .
"In the British government's own words, the UK will face a 'tidal wave' linked to the Omicron variant in the coming days."
These measures have plunged the Christmas travel plans of hundreds of thousands of people into chaos.
Eurostar has seen an increase in bookings from travelers desperate to reach France before Saturday's deadline.
It sold its standard class compartments on several of its London-Paris trains departing on Friday.
Tickets for previous trains cost £ 195 each, while fares for weekend travel after the new restrictions are in place are available from just £ 86.
Aviation analysis firm Cirium said there were 540 scheduled flights between the UK and France in the seven days leading up to Christmas Day, with a total of more than 93,000 seats.
On Friday, all three EasyJet flights between Gatwick and Paris Charles de Gaulle were full.
Cross-Channel ferry operators have also seen increased demand for crossings from the UK to France before Saturday.
UK Transport Secretary Grant Shapps said carriers would be exempt from the new rules.
He posted on Twitter: "To confirm that I have liaised with my French counterpart (Jean-Baptiste Djebbari) and carriers will remain exempt."
Mark Tanzer, managing director of the trade association Abta, called France's travel restrictions "a hammer blow".
He said: "The winter sports and school travel markets are particularly exposed, and the government must now come up with a support plan if we are not to see business failures and job losses.
"The travel and tourism industry has had little chance of generating revenue since early 2020 and is now facing a new wave of cancellations."
Eurostar said in a statement that "we fully understand and support" the need for governments to tighten travel rules in the interest of public health, but once a variant spreads among communities "it is hard to see what these restrictions are for ".
The company added: "It is important that they are not in place longer than is absolutely proven and necessary."
A spokesperson for ferry operator Brittany Ferries said: "In the context of a variant of Omicron that crosses the French population as well as the UK, further border controls seem as unnecessary as they are undesirable."
Downing Street has reported that there are no plans to ban French travelers from the UK.
The prime minister's official spokesperson said: "We believe, given the increase in Omicron cases around the world, that a red list and some sort of stricter border measures would not be effective or proportionate to slow down the importation of Omicron from overseas. "
The variant is on the rise in the UK, with daily confirmed cases of Covid-19 reaching a record 78,610 on Wednesday.