The best gift is to give moms paid time off, says jewelry mogul Kendra Scott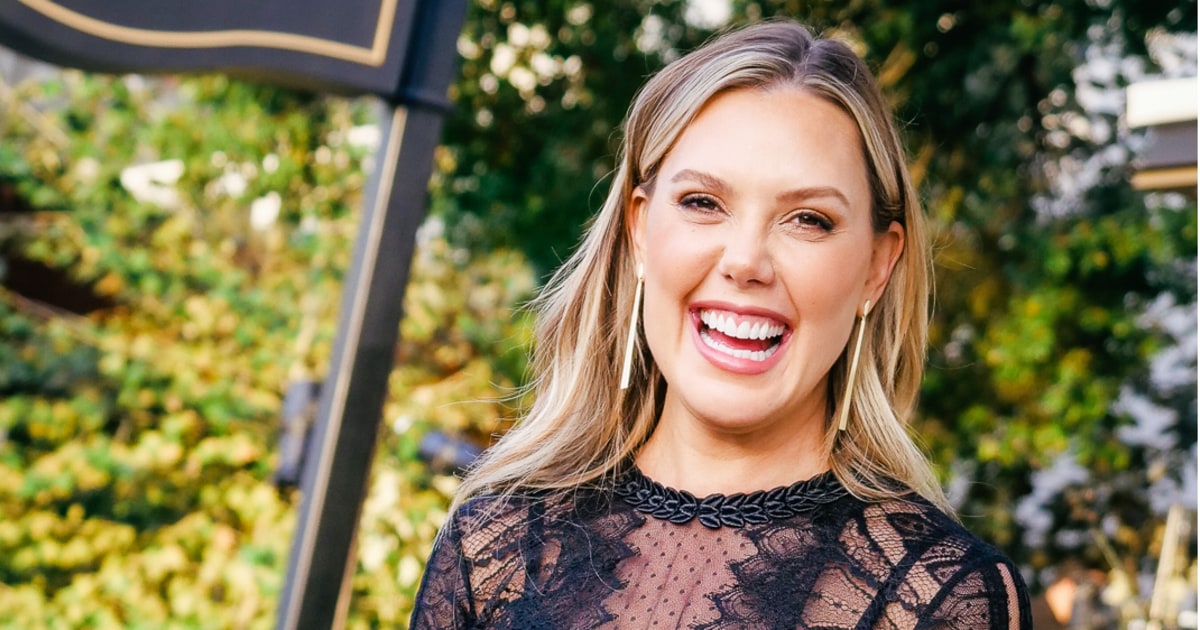 For many moms, Mother's Day isn't exactly the most relaxing day. Sleeping and having breakfast in bed is wonderful and all, but often Sunday chores, kids' activities, and other family chores await the rest of the day. The global pandemic, of course, has made juggling career and family life even more difficult.
That's part of the reason jewelry mogul Kendra Scott gives her 2,600 employees the Monday after Mother's Day off, or gives them time and a half paid for their hours worked on Sundays. Scott thinks other companies should do the same.
Scott, who started her company in 2002 with just $500 when her son was 3 months old, spoke with Know Your Value about the initiative and gave her top tips for working moms who feel like their business isn't helping them. not support.
Below is the conversation, which has been edited for brevity and clarity:
Know your worth: You've decided to make the day after Mother's Day a paid holiday for your employees. Why now?
Kendra Scott: Over the past 20 years, we have worked to create and maintain a corporate culture based on the fundamental pillars of family, fashion and philanthropy. These pillars continue to inform every decision we make as a brand. We believe that our Kendra Scott family deserves to feel supported, celebrated and successful in all aspects of their lives, both at work and at home. We encourage flexibility to ensure work-life harmony – I've been known to push employees out, so they don't miss their kid's football game or dance recital! As a company made up of 96% women, including many working mothers, implementing this annual holiday is the perfect way to encourage our employees to take time for themselves.
At Kendra Scott, we recognize that a mother can be defined in many ways – be it a parent, spouse, dog mom or friend; honoring Mother's Day as an annual holiday is inclusive for all of our employees. We want everyone to celebrate the day in their own way, whether that means spending more time with loved ones, honoring their parent figures, or taking quality time for themselves…
Know Your Worth: Tell us about your experience celebrating Mother's Day on a Sunday with your kids! Do you find it a relaxing day?
Scott: It can be a bit chaotic but in the best way! This year we will celebrate as a blended family of eight, consisting of myself, my husband and our six children. I love being in nature, so any Mother's Day where I can have my family and enjoy the outdoors while riding horses or gardening – without a cellphone – is the perfect day for me.
Know Your Worth: Why do you think moms need the extra day off, and what do you hope your employees do with that time?
Scott: As a working mom myself, I understand the challenges of balancing your career and family. While there's no perfect formula for juggling the two, I've learned that it's about knowing when to be there for your kids and knowing when to be there in the workplace. But it's not easy, and the pandemic has affected many working mothers, forcing them to juggle work while adjusting to the demands of homeschooling and childcare.
My goal through our initiative is to continue to create a workplace that caters to women who consistently show up and lead our business. It's a way to recognize them, sympathize with them, and give them a day off to do whatever they want! I hope they take the day to do what they want – take a nap, get a massage, spend time with their family – the choice is theirs!
Know your worth: Why do you think other companies should follow suit and what are the biggest challenges to doing so?
Scott: I think companies should follow suit as it's a bold way to say to mothers and all parent figures in your company, "we see you!" Time is our most precious resource, and we know how rare it is to pause and take time for yourself when navigating life, work and family. Logistically, we knew we had to sort out the details internally, as we have employees in multiple states performing different functions in our corporate headquarters, distribution center, or retail stores. Whether your company has eight or 8,000 employees, I hope like-minded brands will join us in this effort to empower our employees to "take the time" in ways that are most meaningful to them.
Know Your Worth: Do you have any practical advice for working moms who feel like their company isn't supporting them?
Scott: I encourage you to reach out to your leaders and voice your concerns. Having these honest dialogues, especially as women, often turns the conversation into meaningful and impactful conversation. Your colleagues are probably struggling with the same issues, and all it takes is one voice to start creating change! As leaders, we must recognize that when we foster an environment where our employees feel seen and heard, it can truly transform the workplace.