Turkish vessel Oruc Reis to continue hydrocarbon exploration, KNEWS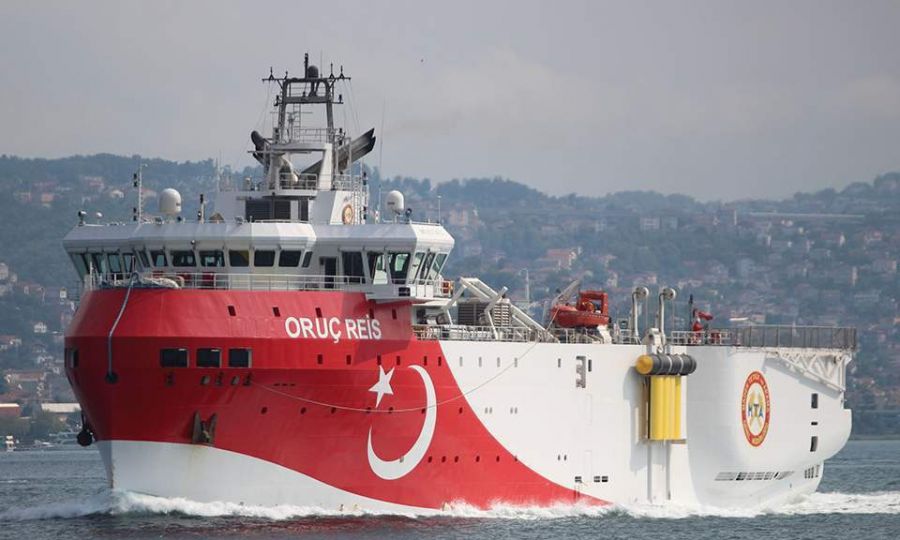 The Antalya station on Thursday evening issued a navigation telex (Navtex) announcing that the Turkish vessel Oruc Reis will continue its seismic exploration mission in the maritime area between southern Turkey and Turkish-occupied northern Cyprus until 'to January 31.
Analysts say the Navtex is intended as a reminder by Ankara that its research vessel remains in the wider eastern Mediterranean basin where it has been conducting research (with some interruptions) for the past two and a half months.
The move follows Nicosia's decision earlier this month to license ExxonMobil and Qatar Petroleum to explore for hydrocarbons in Section 5 of Cyprus's declared Exclusive Economic Zone (EEZ), which lies at south, southwest of the island.
Yesterday, Greek Foreign Minister Nikos Dendias said he was satisfied with the multi-party vote on the bill on Greek-American defense and interparliamentary partnership.
Mr. Dendias noted that the new law provides: "First, a maximum allocation from the United States' European incentive program to meet the needs of Greece's defense program. Second, funding to Greece for the supply of defense equipment. The US president must speed up the delivery of any future F-35 aircraft to Greece. Fourth, funding to provide training to the Greek armed forces. And, fifth, the creation of an interparliamentary group which will include Cyprus, Greece, Israel and the UNITED STATES.